Dear member of the Belgian Hand Group
Dear hand surgeon, resident, therapist and other people interested in hand surgery
We are proud to announce our celebration congress of 50 years Belgian Hand group. Our Belgian Hand Group was founded in 1972 – it was a beautiful year: a.o. the first pocket scientific calculator was introduced, Don Mclean released 'American Pie' and 'The Godfather' came to theater, a liter of gas costed only 0.36 Eurocent, the first single-chip microprocessor was invented and funny detail, your current president to the BHG was brought into being. So now it is time to look back, look forward and celebrate!
The BHG is happy to invite you on September 3rd to the beautiful Museum M in Leuven, to participate in this wonderful event. For our scientific enthusiasts, please feel free to submit a presentation for our free paper session of a poster presentation, we look forward to your valued contributions!
The program is final and includes interesting speakers on topics of innovation, ethics, radioprotection and history. We will conclude by enjoying a roof top music entertained celebration if all goes well with the start of our famous Leuven fair on the background (interesting to visit) and obviously, your partners are also welcome to join us at this walking & dining reception!
We sincerely hope you will take the opportunity to join us in September and look forward to our joint effort to make this delightful opportunity a big success!
Accreditation was requested for the meeting + Ethics & Economics + Radioprotection.
Ilse Degreef
Belgian HandGroup President
Programme
08.00 – 08.30 Registration, welcome coffee and Visit of the Exhibitors
08.25 – 08.30 Welcome - Ilse Degreef
08.30 – 10.00 Ethical issues in hand surgery
Chair Anne Lejeune & Joris Duerinckx
08.30 – 08.45 Corona triage and impact on handsurgery – Sebastian Peters & Alex Vermeiren
08.50 – 09.20 The hand surgeon: a second victim? – Kris Vanhaecht
09.25 – 09.55 Social media for hand surgeons – Bart De Clerck
10.00 – 10.30 Coffee break and Visit of the Exhibitors
10.30 – 12.00 Innovation in hand surgery
Chair Xavier Libouton & Maarten Van Nuffel
10.30 – 10.38 Nerve transfers beyond brachial plexus surgery – Jôrg Bahm
10.40 – 10.48 Microsurgery of the hand: 1972, 2022 and the future – Olivier Barbier
10.50 – 10.58 Microfasciectomy – Ilse Degreef
11.00 – 11.08 New insight in complex forearm reconstruction – Xavier Libouton
11.10 – 11.25 Why should you care about Patient Experience in your Hand Surgery practice? Using Walant to go from ordinary to Exception – Jean Paul Brutus, Donald H Lalonde
11.30 – 11.38 Registration in hand surgery – Joris Duerinckx
11.40 – 11.48 Invited winner BHSC The effect of capsular release on stability in TM total joint arthroplasty – Bram Van Hove
Free papers
11.50 – 11.55 Trapezium dysplasia – Kjell Van Royen
11.55 – 12.00 Ultrasound measurement SSCT in the carpal tunnel – Valerie Weyns
12.00 – 13.20 Lunch break and Visit of the Exhibitors
13.30 – 15.00 Radioprotection for hand surgeons
Chair Emanuel Van Hoecke & Frédéric Schuind
13.30 – 14.00 History of radioprotection of the hands – Renaat Van den Broeck & René Van Tiggelen (Belgian Radiology Museum)
14.10 – 14.50 Innovation in radiology – radiation free evolution? – Jan Veryser
15.00-15.30 Coffee break and Visit of the Exhibitors
15.30-17.05 Past & Future of Handsurgery – Half a Century Belgian history
Chair Luc De Smet & Paul Wylock
15.30 – 15. 42 Pre-history in hand surgery – Emanuel Van Hoecke
15.45 – 15.57 Evolution in hand surgery research – Frédéric Schuind
16.00 – 16.12 Evolution in Hand surgery clinics – Luc De Smet
16.15 – 16.45 History of the BHG – Paul Wylock
16.50 – 16.55 Presidential closing remarks – Ilse Degreef
17.00 – 20.00 Music entertained roof top reception and walking dinner, partners also welcome
20.00 - End of Congress
Accreditation:
For Surgeons requested for Ethics & Economics (ID 22015852), Orthopaedics (ID 22015857) and Radioprotection
For Therapists Pro-Q-Kine ID 477203 for 14 points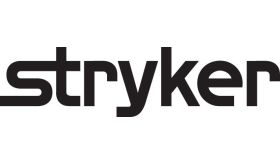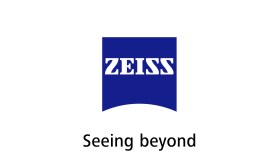 Will be available mid June